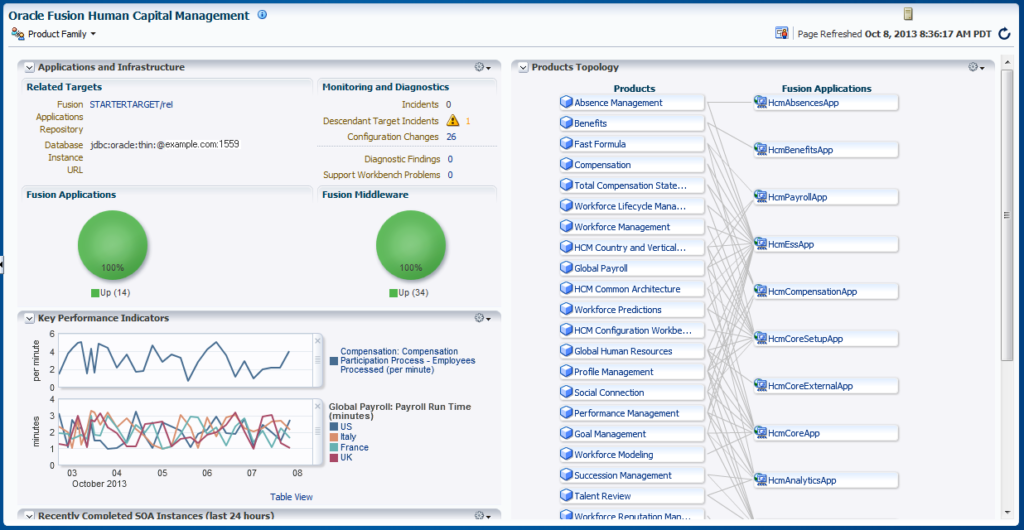 Human Capital Management Cloud
As per a renowned company in United Kingdom, Samkit Infosystems is the best provider when it comes to implement Oracle ERP Cloud. We are the silver partner with the Oracle and also have completed many projects of ERP cloud and have worldwide customers. With the specialized team of experts who consults and implement oracle E-Business suite and fusion.

Human Capital Management Cloud
Human Capital Management Cloud (HCM) software helps you analyze, understand, and report on your business.
Oracle Global HR has developed solutions to support flexible Position Management as well as strictly enforced Position Control. Headcounts and Budget are managed by preventing workers from being placed in a position that does not have approved headcount. Managers can view the complete picture of their organization, filled positions, open positions, workers not in positions, from a single hierarchical view. In addition to the process, we also provide seamless synchronization of Positions and Assignments to ensure data integrity. Oracle HCM Cloud uniquely synchronizes the Position hierarchy ensuring that the supervisor hierarchy is never broken and line managers are automatically maintained.
Managing complex labor rules across an organization is supported with Collective Agreements and Seniority Processing Rules. These rules are managed centrally in HR and leveraged throughout other HCM processes to ensure accuracy in the application of the rules. In addition, performing required rate increases based on seniority can be done seamlessly using Automatic Grade Step Progression.
As part of Oracle Global HR, Workforce Modeling enables organizations to plan, model and execute organizational changes such as re-organizations, mergers & acquisitions, and new market entries, with a simple drag and drop tool. Currently, many HR teams need to manage highly manual processes to consolidate data before they can even model a specific change. By the time the data is ready, the model is already outdated due to changes in the workforce- rework is required to manage the error processing. Workforce Modeling provides organizations with a real-time view of their teams to support the most complex organizational changes with decision making and an approval framework built in.
Global HR leverages a standards-based workflow service to deliver a robust Workflow and Approvals engine that enables complex rules and routings. Global HR delivers workflows out of the box which can be further configured as needed. Multi-level approvals may be defined based on supervisor or position hierarchies, and tasks may be accessed by emails or worklists.