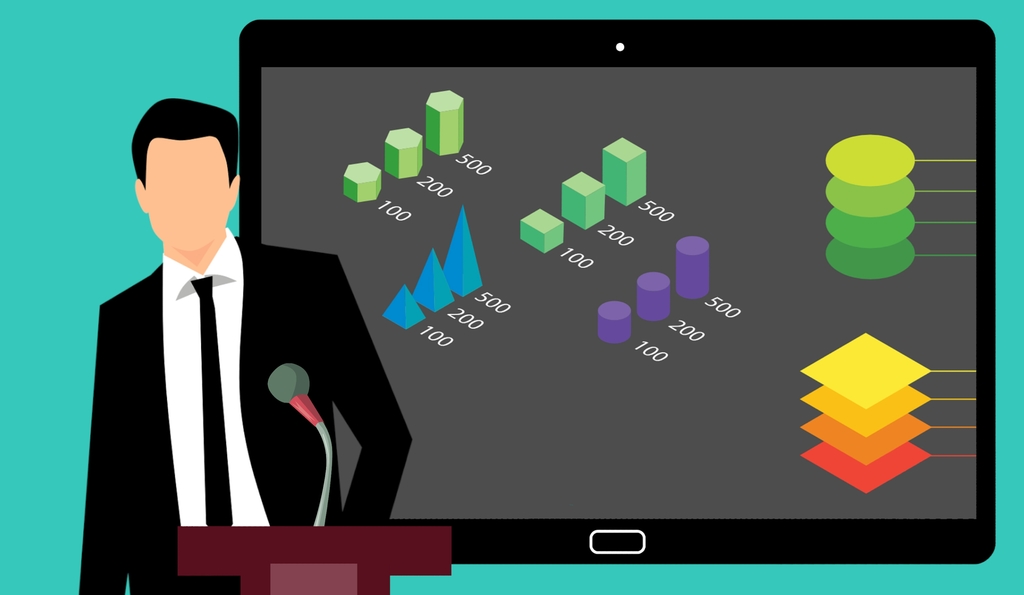 Enterprise Performance Management​
As per a renowned company in United Kingdom, Samkit Infosystems is the best provider when it comes to implement Oracle ERP Cloud. We are the silver partner with the Oracle and also have completed many projects of ERP cloud and have worldwide customers. With the specialized team of experts who consults and implement oracle E-Business suite and fusion.

Enterprise Performance Management
Enterprise Performance Management (EPM) software helps you analyze, understand, and report on your business.
To thrive in today's competitive landscape organisations, demand dynamics must be forecast correctly to make value-bringing decisions. Without the proper business process in place and the right equipment, decisions become even more complicated. The two walk hand in hand. If your business processes aren't successful, not necessarily the right technologies would bring you success and vice versa.
Demand has grown over traditional financial departments for more powerful agile planning solutions. Planning approaches will help other verticals within the company, such as the divisions of Communications, Finance and HR. The extended usage requires a more inclusive and less siloed approach. It is important to simplify the preparation process to make the solution readily available for quick and efficient decision making.
We at Samkit Infosystems recognize the value of an efficient business process that is compatible with the right technology for your company. We have the expertise and profundity to create an Oracle Planning approach that is customized to your corporate goals. We would gladly work with you to optimize your return on the plan for Oracle Planning.
Income Statement and Balance Sheet are uniform basic records used by all organisations regardless of country origin. But organisations are still failing to generate even these simple standard papers. Often this is due to lack of,siloed data sources, infrastructure or a combination of the two.
Samkit Infosystems has the depth knowledge with experience to create easy to tangled reports for your company using a variety of tools including the Financial Reporting Lab, Oracle Transactional Business Intelligence, SmartView ,Business Intelligence Enterprise Edition and BI Publisher. We have some pre-built packaged Income Statement and Balance Sheet reports for Oracle Cloud customers who choose to integrate one of our fast start accelerators to ease the transition.
Financial Close And Consolidation
The global economy of today has further increased demand for the convergence of various financial processes and the transition to new reporting norms. The transition has made the Financial Close process too difficult due to multiple processes, requirements, and time zones. The method must be standardized and optimized to satisfy these demands to reduce cycle times and produce accurate results.
To help ease the transition, we have the depth knowledge and skillset to build an amazing Oracle Financial Close and Consolidation solution for your organization. Our advisors have extensive experience in helping multi-national organizations incorporate the comprehensive Financial Close and Consolidation interface functionality. We use a blend technique which is comes under the best practice in our industry along with our extensive knowledge of the toolset to provide a comprehensive and effective solution to fulfill the required operational needs.
It can take a considerable amount of time to manually perform thousands upon thousands of transaction reconciliations. The time spent on these reconciliations resulted in cost increases. On average, 10 transactions can be reconciled in one minute. Using that average one can infer that by automating the process and focusing on reconciling exceptions, companies can cut costs. Additionally, a lengthy reconciliation process would adversely affect the financial reporting cycle.
We recognize that the automated process of mediation can save days. Organizations should combine their ERP program with Oracle's Account Reconciliation Cloud Service, to reduce risk and fix security concerns. To every cycle times, consumers can exploit the automatic apps. Our advisors have both the financial background and understanding of the substance to help the company enhance the reconciliation process.
Profitability and Cost Management
Which product can be are most lucrative? What product will carry on?
The answers that the implementation of Oracle Profitability and Cost Control System will provide. Since years, the productivity and expense interface has been an industry standard that provides companies with the ability to create easy and complete ratios to help identify costs vs. commodity profitability. Most organizations currently either use an "excel-application" which, due to human error, does not necessarily produce precise results and often proves to be quite cumbersome. We'd love to talk more about the wide range of Oracle Profitability and Cost Management apps that may help the company thrive.